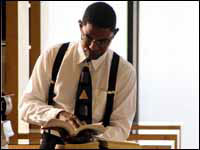 When it comes to business communications services, we've got it covered. We can provide virtually any product or service imaginable to communicate with your clients, employees, stockholders, or vendors.
We can assist you in developing your corporate identity marketing piece - be it in print or digital. But that's only the beginning. To learn more about the many products and services we offer, please contact one of our representatives.
Ideas of products available
Advertising Specialties-Apparel Great apparel ideas that change with the season. All pricing is blank, but remember that we can embroider or silkscreen on any of the apparel shown. Put your quality name with another quality product for the "right fit"!!

Advertising Specialties-Ashworth and Callaway Golf Apparel The absolute number one golf apparel in the country! Your logo on Ashworth or Callaway apparel will further associate your company with quality and the service that you provide your clients.

Call today for a catalog or even order a sample from your account executive.

Advertising Specialties-Executive oriented Specialty advertising items such as pens, padfolios, drinkware, golf or executive gifts are effective, affordable ways to get your name recognized with quality brands. Look at things that will stay on your client's desk!

Samples? We can get them for you, if you need some assistance on a decision!!
Services offered!