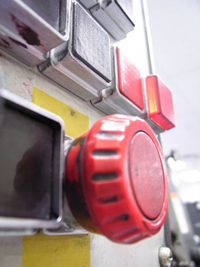 We utilize the most current technology in our industry. Our state-of-the-art equipment allows us to provide our clients with high-quality products ON TIME!
We realize that most people could care less about what models of equipment we use, so long as they receive what they ordered. Still, we can't help being proud of our equipment. Once you see how great they make you look, we hope you'll be proud of them, too.
You are always welcome to take a tour of our facility...to see for yourself!
Design
EPSON 9600 Large format Printer We use this printer for proofing our 4-color process projects, as well as poster printing for our clients.
Digital Copying
Canon IR 7200 Digital Copier/Printer Send us your files and we will make booklets, if needed, with this new Hi-Tech copier/printer! Yes, it is all black toner, but EACH print is an original! No more off the glass copies for you! Sheet sizes from 8.5 x 11 to 11 x 17 and even tab dividers!!

Digital Press All color digital press that handles card stock as well and coated and uncoated stock 12" x 18"+, so count on us for the best quality of color digital work available in the Tulsa Market!

Go ahead, challenge us!
Printing
Finishing