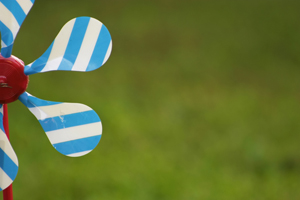 We love what we do. The passion we have for our work enables us to take ownership of our clients' projects. We constantly strive to deliver the highest-quality products possible.
There is no greater satisfaction than delivering a finished product that helps a client reach their goals and objectives. To learn more about our approach to customer service, follow the provided links for more information.
Our Mission And Promise To You
Our mission is to exceed client expectations by providing the highest-quality product possible in a timely manner. We strive to create long-lasting relationships with our client partners in order to help them reach their goals and objectives.
If we do that, consistently, our corporate goals will be achieved!
Guiding Principles
Our company was started in August 1985 by Jerry Holder, a native Tulsan, who had just come out of the oil industry downturn. He wanted to be in an industry that offered business to business services and enjoyed building relationships rather than "wham bam" sales tactics. Many of those relationships have lasted from the early days and all of the companies involved have grown over the years via those connections.
In 1985, there were five American Speedy Printing Centers in Tulsa. Douglas Smith had bought an existing location in June of 1985 and Jerry had opened the sixth one in August of that year. In 1988, Douglas and Jerry, as the number 1 and 2 locations in Tulsa, merged ownership and proceeded to earn many sales awards through the ensuing years. In 1992, Dustin Holder, Jerry's oldest son, joined the company as an outside sales consultant. Douglas left the company in 1996 and moved his family to Oregon.
In 1997, there were three American Speedy Centers in Tulsa, so the two owners - Jerry and Bob Todd merged the ownership of those for increased sales and more opportunities.
One of those opportunities presented itself in 1999, when American Speedy Printing changed its name to Allegra Print & Imaging. The reason was simple - to better present the full capabilities of the company in the ever changing, high technology industry.
A second opportunity was realized when the decision was made to consolidate into one location - 7707 East 38th Street. That move was made on Labor Day weekend, 2001. The proximity to the Broken Arrow Expressway, staff of outside print consultants, and increased space to produce the quality products made the decision very sound.
We continue to encourage our staff to be very active in community organizations such as: Tulsa Metro Chamber, Rotary, AMBUCS, Oklahoma State University Alumni Association, State Chamber, and various other civic organizations.
We're proud of the strong roots that we have built in Tulsa. We pride ourselves on being a complete source for all of your business communications needs and we strive to be on the leading edge of technology. We understand that an investment in technology can actually save money by improving efficiencies.
We will continue to evolve as a diversely skilled, fast-moving team of professionals ready to learn from each other and meet whatever challenges our clients may face. We launched this cutting-edge Web site to make it easier for our clients to request estimates, place orders, check proofs, or transfer files online. We hope you find it as helpful as we do.